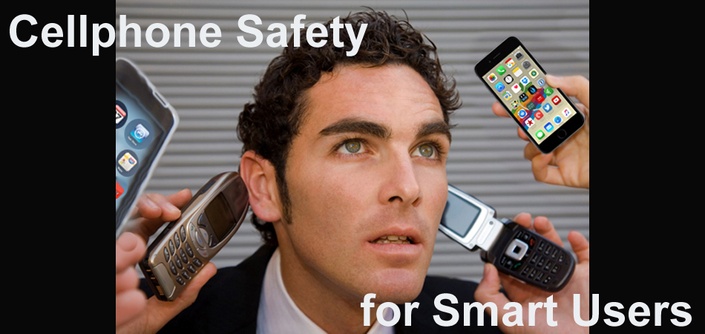 Cellphone Safety for Smart Users and Savvy Wireless Technology Lovers
This leading edge, self-guided course gives cellphone users the info, strategies and practical know-how to use their technology safely
Cellphone Safety for Smart Users consists of 7 video lessons, which are presented via a self-paced learning platform and will take approximately 3 - 4 hours to complete in total, with each lesson delivered at 2 day intervals in order to give you time to review and download the support material, absorb it and put the recommendations into effect.
Here is an inexpensive self-guided training course that is designed to get you started in the simplest way now, providing you with the most pertinent, actionable training information, including an eBook download summarizing this training content with concise step by step cellphone user safety guidelines for your future reference and for sharing with others.
This course also provides you with the option of credit (academic course credit) if you wish to continue on to participate in EMF Consultant Certification Training. At the completion of this Cellphone Safety for Smart Users training course, you will be offered an optional quiz,
Topics Include:
Dozens of Easy to Follow guidelines that will Reduce your Radiation Exposure from Cellphones Immediately
How Safe is Your Cellphone? Finding out your specific phone's SAR rating (Specific Absorption Rating)
Understanding SAR Safety Guidelines Currently Followed by the Telecomm Industries Worldwide
The Biological Impacts of Low Level Cellphone Radiation Absorption
Understanding Radiation Absorption in terms of Biological Safety and Human Tissue Heating Safety
How Cellphone Radiation interferes with the Body and Brain's Own Electrical Systems
How to Recognize and Limit Unnecessary Exposure to Cellphone Radiation
What you Need to Know about Cellphone Technology and how it Works so you can stay safer
How to Make Informed Choices when it comes to your next Cellphone Purchase
How to Make Smart Choices when it comes to selecting Protective Cellphone Shielding
How to Lessen your Personal Cellphone Radiation Exposure using Simple Alternatives
How to Lessen your Ambient Cellphone Radiation Exposure with Informed Choices
Critical Guidelines for Reducing our Children's Exposure to Cellphone Radiation
Who is 'At Risk' for developing health issues linked to Cellphone Use?
Scientific Research Revealing the Urgent Need for Low Level Radiation Protection from Cellphones
Staying Safe Into the Future, and Keeping Current with Coming Cellphone Generations – 5G and Beyond
This is important training for our modern world that is focused on hands-on, practical, safety information beyond today's safety standards, which is naturally particularly valuable for anyone who uses a cellphone, has children, or is in a living/working situation where cellphones or cell towers are in operation.
Your Instructor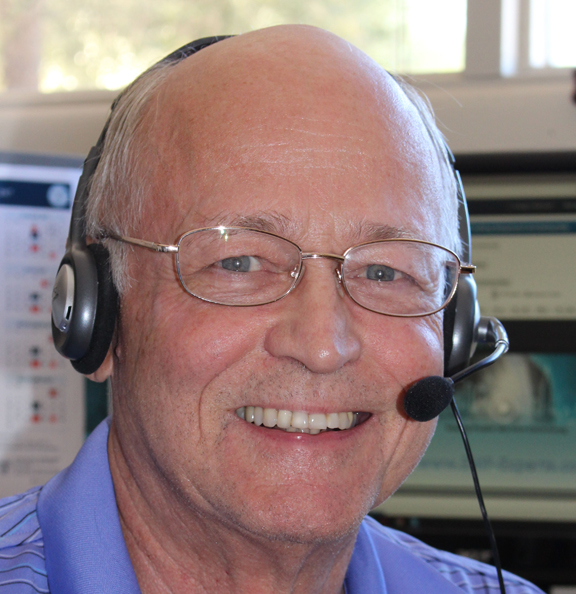 Senior Professional Electrical Engineer
Founder: EMF-Experts.com

I am the Founder of EMF EXPERTS and I personally stand behind each training course that we do here at EMF Experts, where we are dedicated to the highest professional standards in observance of our mission statement and guiding principles. I'm a Professional Electrical Engineer in the USA; at various times in my career I have held professional engineering licenses in nearly every state in the nation and I've also headed up organizations in over 20 countries.

Course Curriculum
Intro to Cellphone Safety for Smart Users
Available in days
days after you enroll
Learn Need-to-Know Info for User Safety: Cellphones
Available in days
days after you enroll
Learn Need-to-Know Info for User Safety: Cell Towers
Available in days
days after you enroll
Frequently Asked Questions
When does the course start and finish?
The course starts now and ends when you request your Award of Completion (your diploma-looking certificate will be delivered to you online automatically upon request at the end of a course) It is a completely self-paced online course - you decide when you start and when you finish, and you have 4 months to complete reading the course content, viewing the videos and downloading the resource material.
How long do I have access to the course?
After enrolling, you have unlimited access to this course across any and all devices you own for four months. You can enroll in one course at a time, or enroll in several at the same time. If you need longer than the allotted course time to complete the trianing, just bounce us an email with your extension request.
What is You Customer Satisfaction Policy?
We have designed this classroom to enable you to "try before you buy", and that is why we have made several FREE courses available for you to try out our learning platform, to get to know us and experience the quality of our training content. No refunds are offered for paid-for courses once they have been started, however we will work with you to make sure you have an excellent learning experience, and if you need an extension to complete the training due to unforeseen delay, we are happy to accommodate you to provide whatever learning time you need.
How Do I Apply the Tuition Credit (that I earn for passing this course) Toward EMF Expert Consultant Certification Training?
Simply bounce us an email at Contact Us: www.emf-experts.com and we will verify your enrollment and completion in this course, and email you a coupon code for our EMF Expert Consultant Certification Training. You have one year from the time you enroll in this course to begin the certification training course.